Marquees
Planning a marquee wedding or event may be daunting – but don't worry! – we have the experience and desire to help you create the setting for your special day.
Planning a Marquee Wedding or Event?
To assist you in the early stages of planning we have created the following questions, checklists and guides:
Selecting the right size and configuration:
• How many guests do I want to provide for?
• Will guests be standing or sitting?
• Will I be using long tables or round tables?
• What size tables and what type of chairs will I use?
• Will I have a Head Table for the bridal party?
• Will I need a dance floor of staging platform?
• Will I need additional space for buffet tables, a bar, a DJ or band?
• What space is available on-site for the marquee?
• What particular 'look' or style of marquee appeals to you most?
To help you figure out the right size marquee allowing for the above, see our Marquee capacity guide below.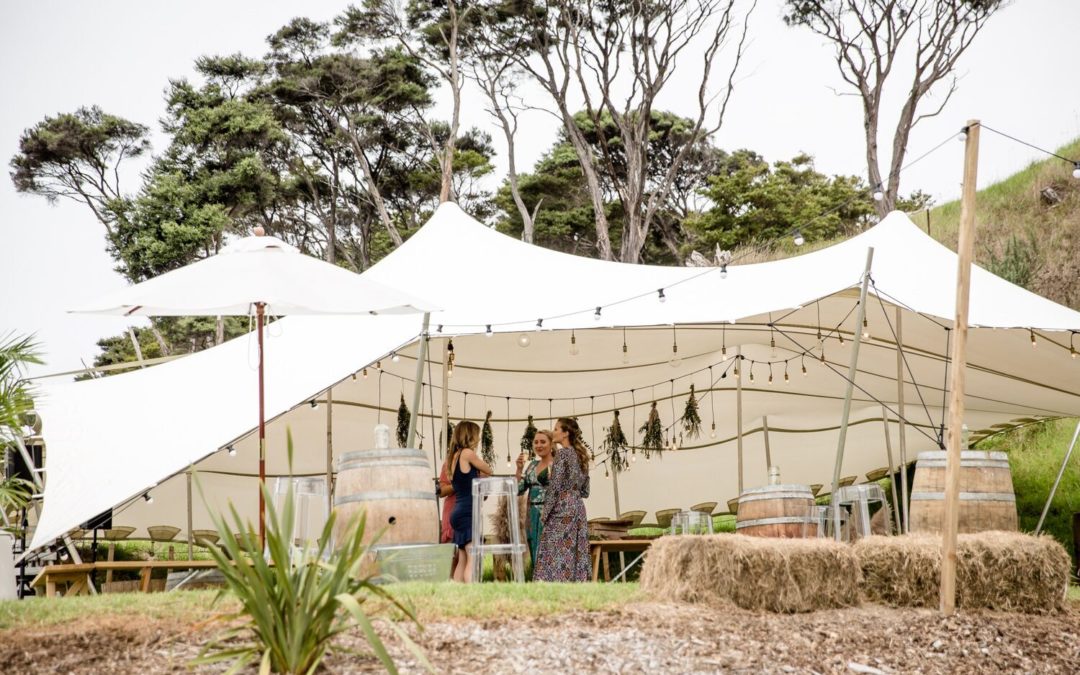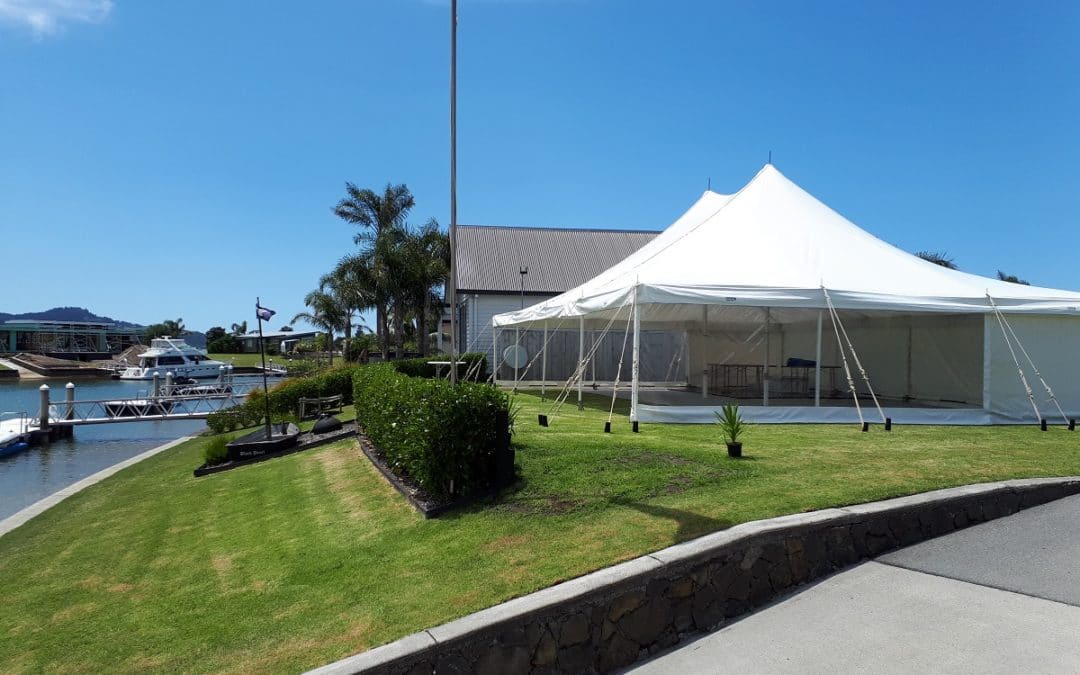 Choosing the Marquee Location / Venues:
Marquees can be erected almost anywhere, so long as the site is relatively flat and the ground is stable.
Marquees can even be erected on hard surfaces such as concrete or decking by using structural hold-down fixings.
The following needs to be considered when selecting a suitable site:
• Marquee on private property – Space available, location of power, drainage and other underground services.
• Marquee on public property (reserves etc.) – apply to the Local Authority for a consent to use the space.
• Commercial marquee venues – refer to Wedding Locations tab for a list of our favourite venues and locations.
• Will the electricity supply be adequate and safe??
• Will toilet facilities be adequate and easily accessible for the number of guests?
• Will I need Portaloos?
• Is the site relatively flat?
• Will I need heating facilities for the marquee?
• Will I need a flooring product over the grass?
• What lighting options will I use inside the marquee?
• Do I need to consider outdoor lighting?
• How will I orientate the marquee to maximise best use of the site, views etc.?
• How will I decorate the marquee?
• Do I need a Building Consent?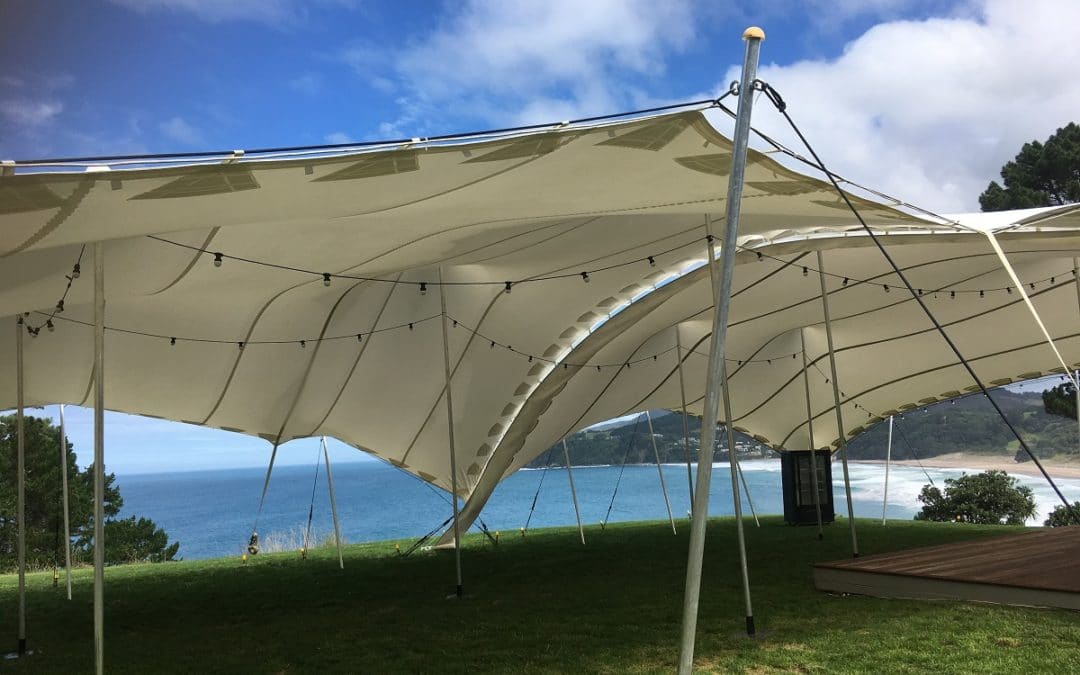 We hired a marquee and glassware from these guys for our wedding in the Coromandel. They were super helpful leading up to the day. We were trying to organize everything from home in Australia which was tricky but they were really accommodating. Richard even went out of his way to source and collect a PA system for us. Their team was prompt and professional, the marquee was perfect and looked great on the day. I will definitely hire from them again next time I get married…… just joking.
Richard and Helen were amazing from day dot with the process of choosing our stretch tent and all that went with it! My now husband and I went to their gorgeous lifestyle block about a month or so before our wedding that we were having in Hahei on the Coromandel Peninsula, and were able to see all that we were hiring, they were amazing with helping us choose all of the details, from the size of the tent, the colour of the dance floor, tables, chairs, glassware and so on! We also hired a portable microphone system to take down for our beach ceremony. Nothing was too hard and they were so helpful, making the process so easy!
We couldn't recommend Richard and Helen any more – thank you guys!
We hired the marquee for our wedding through Richard and Helen and were so pleased with their service and products! Our Marquee fitted into the space perfectly and it looked stunning with the draping and lights. We were so happy with how it all turned out and would highly recommend Richard and Helen for any event/occasion! 🙂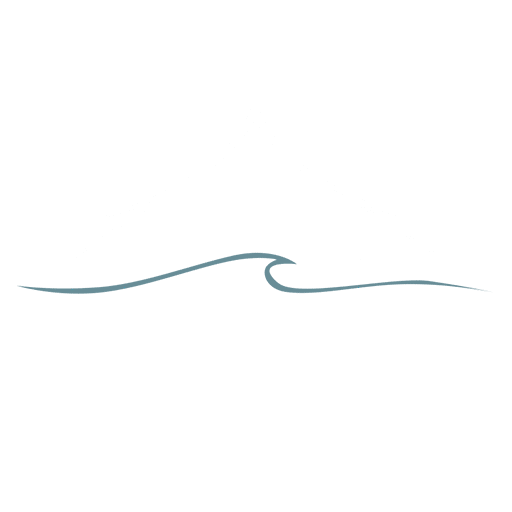 Contact Details
Helen & Richard Oram
We welcome you to visit by appointment, to view our products and discuss your needs.
Email: info@partyhirewhitianga.co.nz

Address: 221 Mill Creek Road, Whitianga
Facebook: Peninsula Marquee and Party Hire
Instagram: peninsula_party_hire

Phone: +64 278 362 613 (Helen)
Phone: +64 272 637 246 (Richard)